INVICTUS PRIMUS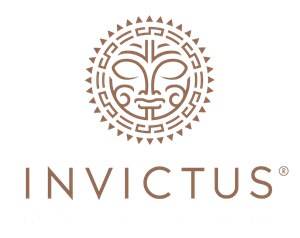 Invictus Primus is the entry price point collection of wood and stone effect luxury vinyl flooring from the carpet and flooring powerhouse Associated Weavers, it has a wear layer of 0.30mm and offer excellent value for money. Buy Invictus Primus from Grosvenor Flooring, we are an approved retailer with a showroom in Altrincham. We aim to be the cheapest in the UK and will match the price of any other Invictus approved supplier.
Further reading
Primus luxury vinyl tiles are not just your ordinary flooring solution; they are the epitome of elegance. Crafted with precision and a keen eye for detail, this flooring combines functionality and aesthetics seamlessly.
Primus offers a wide array of design options, making it a versatile choice for any interior. Whether you are aiming for a classic, modern, or eclectic look, there's a  design that will perfectly complement your vision. These tiles mimic the look and texture of natural materials like wood or stone with striking accuracy, all while offering the practicality and maintenance ease of vinyl.
The collection boasts remarkable durability, the tiles are engineered to withstand the challenges of daily life, making them ideal for both residential and commercial spaces. Whether you have a busy household with kids and pets or a high-traffic business area, Primus LVT will stand the test of time.
Primus is committed to environmental responsibility. Their LVT tiles are crafted with sustainable materials, ensuring that your beautiful flooring choice doesn't harm the planet.
Say goodbye to strenuous cleaning routines, regular sweeping and occasional damp mopping are all you need to keep your floor looking as good as new.
Primus LVT offers an array of design possibilities, from intricate patterns to serene, minimalist looks. With this collection you have the freedom to create the space you've always dreamed of. Whether it's the warm, rustic look of wood or the sleek, sophisticated appearance of stone, the possibilities are endless.
Primus LVT is the epitome of luxury vinyl tiles, offering a perfect blend of style and substance. With its wide range of design options, durability, and ease of maintenance it is an exceptional choice for any space.