INVICTUS MAXIMUS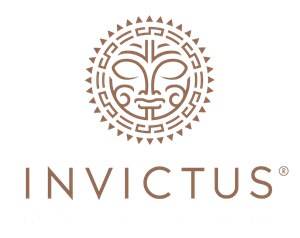 Invictus Maximus is a collection of wood and stone effect luxury vinyl flooring from the carpet and flooring powerhouse Associated Weavers, it has wear layer of 0.55mm and offer excellent wear resistance and durability. Buy Invictus Maximus from Grosvenor Flooring, we are an approved retailer with a showroom in Altrincham. We aim to be the cheapest in the UK and will match the price of any other Invictus approved supplier.
Further reading
Are you looking to transform your living space with the utmost elegance and sophistication? Look no further than Maximus Luxury Vinyl Tiles. Our exquisite collection of vinyl flooring offers unparalleled quality and style, designed to enhance the beauty of your home or business.
Maximus luxury vinyl flooring is made with immense pride and commitment to providing the highest quality flooring materials, it is crafted using advanced technology and premium materials, ensuring durability, longevity, and stunning aesthetics.
Maximus Luxury Vinyl Tiles are engineered to withstand the test of time. With superior scratch resistance and an extra wear layer, these tiles can endure heavy foot traffic and daily wear and tear without losing their luster. This durability ensures that your flooring investment remains as beautiful as the day it was installed.
Maximus Luxury Vinyl Tiles come in a wide range of styles, patterns, and colors that mimic the natural beauty of hardwood, stone, and ceramic. Whether you prefer a classic oak look or a modern marble finish, our tiles offer endless possibilities to enhance the visual appeal of your space.
Maximus Luxury Vinyl Tiles are not only visually appealing but also practical. They are 100% waterproof, making them suitable for any room, including bathrooms and kitchens. Say goodbye to worries about spills and moisture-related damage.
Unlike cold, hard surfaces like natural stone or ceramic, Maximus Luxury Vinyl Tiles provide a warm and comfortable underfoot experience. With our tiles, you can enjoy the beauty of hardwood or stone without sacrificing the comfort of vinyl.
Maximus Luxury Vinyl Tiles are manufactured with a focus on minimizing environmental impact. You can enjoy a stunning floor without compromising your eco-friendly values.
From residential homes to commercial spaces, Maximus Luxury Vinyl Tiles are versatile and adaptable. They can fit into any design scheme, from traditional to contemporary. With their wide range of sizes and colors, you have the flexibility to customize your space as you desire.
Maximus Luxury Vinyl Tiles offer an unparalleled combination of style, durability, and ease of maintenance. Elevate your flooring experience with our exceptional range of vinyl tiles, designed to enhance your living space's aesthetics and functionality.