INVICTUS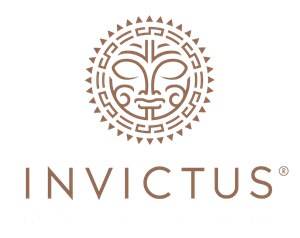 Invictus is a large selection of wood and stone effect luxury vinyl flooring from the carpet and flooring powerhouse Associated Weavers. Buy Invictus Primus and Invictus Maximus from Grosvenor Flooring, we are an approved retailer with a showroom in Altrincham. We aim to be the cheapest in the UK and will match the price of any other Invictus approved supplier.
Further reading
Invictus Luxury Vinyl Flooring is a hallmark of innovation, designed to enhance the beauty and functionality of your floors. With a broad range of styles and finishes, it caters to the diverse needs and preferences of homeowners and interior designers alike. Whether you're seeking a classic, rustic, or modern aesthetic, Invictus offers a myriad of choices that allow you to express your personal style.
Invictus Luxury Vinyl Flooring sets itself apart through its intricate design and impeccable craftsmanship. Each plank and tile is meticulously engineered to replicate the authentic look and feel of natural wood, stone, or ceramic. The result is a product that not only looks stunning but also feels exceptionally real underfoot.
Invictus luxury vinyl flooring is built to withstand the test of time. Its sturdy construction and advanced wear layers make it resistant to scratches, scuffs, and stains. This durability ensures that your floors will remain beautiful for years to come, even in high-traffic areas.
Say goodbye to tedious cleaning routines, it is exceptionally easy to maintain. Regular sweeping and occasional mopping are all that's required to keep your floors looking impeccable. It is perfect for areas prone to moisture, such as kitchens and bathrooms. It is 100% waterproof, safeguarding your floors against spills and accidents.
Invictus is not only committed to delivering top-notch flooring but also to protecting the environment. Their flooring products are manufactured using eco-friendly materials and processes, minimizing the carbon footprint while maintaining quality and performance.
Explore the impressive range of styles and find the perfect fit for your unique vision. Experience the future of flooring with Invictus – where luxury meets innovation.